Creator, Translator of content from English to French
As a Freelance translator, I work from English to French. I specialize in the fields of Health, NGOs, Tourism, Retail and E-commerce. I also provide proofreading, editing, content writing and keyword research services.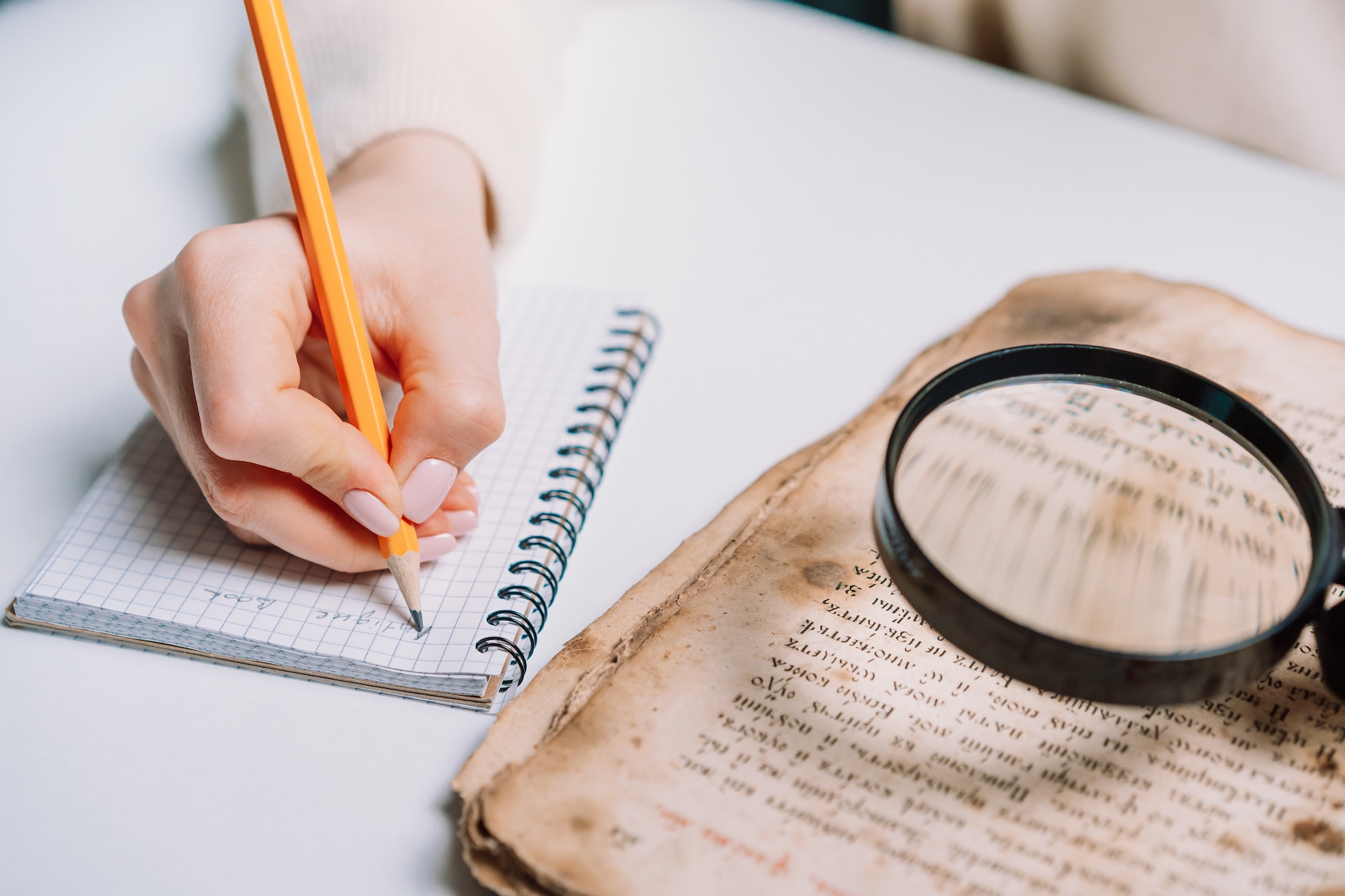 "Creating the bridge between your current audience and your French target audience"
Hello, I'm Emilie and I can help you adapt your content from English into French
I offer my services in the following areas: translation, proofreading, editing, keyword research and SEO, transcreation, localization, and content writing.​
My first degree is in English language, literature and culture, following which I have gained certifications in content writing and medical translation.
I also have significant experience in team management and customer service.
In addition, I have a degree in Services and Communication Networks which makes me very comfortable with multimedia and Internet technologies.
Looking for content in French that portrays your brand authentically and creatively yet fits seamlessly into French culture?
​I specialize in the fields of health, humanitarian, retail and e-commerce. I am a skilled technical and SEO content writer.
Feel Confident
I'm here to provide you with content that fills you with confidence and pride.
Translate Your Ideas
​I enjoy using my creativity to translate your ideas and words for a French speaking audience.
I am a member of the ATA (American Translators Association) and the Société française des traducteurs (SFT or French Society of Translators).
Want your message to be natural and flow just as beautifully in French as it does in English?
The services I offer are the result of years of honing my skills to provide you with the best possible service. In addition to my original degree in English language, literature and culture I have qualifications and certifications in content writing, medical translation, and services and communication networks.  The Internet holds no secrets for me. In a previous life I worked in team management and customer services so I am used to putting myself in your customers' shoes.

Need some French content that doesn't quite fit with the descriptions above? There's a high chance I'll be able to help, so why not get in touch to discuss it?
Translation
Industries: Health, Humanitarian, Retail and e-commerce

​ If your mission is to attract French consumers, let me translate your project into lively, modern French that's SEO optimized so they can find you. Bring your vision to a French-speaking audience with a scribe who can transmit the brilliance of your brand. ​ Need a healthcare translation? I can translate your sensitive documents with total precision to ensure a faithful translation that uses the medical terminology doctors and scientists are familiar with.
Proofreading / Editing
I also offer proofreading and/or editing services. If you have text that's already in French I can give it a thorough once over to check for spelling, grammar or contextual mistakes. I'd be happy to use my skills to benefit your text!
Keyword Research and SEO
> Your online texts are useless if they don't have the right words to be referenced and found by tools like Google. ​ I can help you by doing relevant research for the French market
Content Writing
Content writing is more than just words, it needs to relevant but also optimized for the Internet. I have undertaken advanced training in this area to ensure your copy works for you.
You work directly with the linguist. Many translation companies are actually agencies that outsource their projects to freelancers and add profit margins and administration fees. I only charge for the work I have done – including research, translation and proofreading.
No robots. You're in contact with a human from beginning to end. I don't do production line translations – if you have specific needs or particular terminology, I'll take them into account. If you have any questions, I'll contact you directly to make sure you're completely satisfied with the result. You can count on me.
I meet deadlines, and I can often accommodate urgent tasks/I can handle urgent tasks when necessary. You can help me by providing as much information as possible before I start the translation.
Believe it or not, some so-called translators have no knowledge of the source language: they depend on machine translations like Google Translate  to do all the work. As for me, French is my mother tongue, I have a graduate degree in English and several years of professional experience.
I know what I'm talking about
I specialize in translating websites and healthcare content. My translations are effective because I have the qualifications, training, and work and life experience to back them up.
Still not convinced?
Here's what my clients have to say.
"Even if it was a one time project, Emilie made a good first impression. She was very fast and has excellent proofreading skills! She worked efficiently. Also, Emilie seemed available and straightforward in her communications. We are now working together since 2018. Thank you."
To the translator Rigault Fourcadier Emilie I've assigned 5/5 stars: The translator has done a great job of the translation and its formatting
"Quick turn around and went above what I requested. Will work with her again."
"Emilie was very quick and prompt to complete the task. The work was completed to a high quality. I look forward to working with her again in the future. Thank you, Emilie!"
"Super experience. Thank you for working quickly and efficiently!"
Let's discuss your project.
If you want your words to spark emotion and have impact on your target audience, I'm the French translator you need.